The Egyptian trade mission to Baghdad
Our firm is honored to have attended the Egyptian trade mission to Baghdad event, sponsored by the Egyptian Commercial Service, the National Bank of Egypt, and the Engineering Export Council of Egypt. This event brought together both Egyptian and Iraqi companies on 27-28 September 2023, at the Mansour Melia Hotel/Baghdad.
The event witnessed the presence of representatives from several Iraqi ministries, including the Ministry of Trade, Ministry of Electricity, Ministry of Agriculture, Ministry of Transportation,  and the Ministry of Industry and Minerals as well as the National Investment Commission. Additionally, representatives from the Iraqi Contractors Union and the Baghdad Chamber of Commerce were in attendance. Mr. Ali Al-Senafi, representing the Iraqi Contractors Union, and Mr. Firas Al-Hamdani, the esteemed President of the Baghdad Chamber of Commerce, were also present.
From the Egyptian side, distinguished Egyptian companies such as El Zenouki Group, Tredco for Engineering Industries, 2M Electric Group, Elaraby Group, among others, were in attendance. His Excellency Egyptian Ambassador, Mr. Walid Ismail, and Mr. Amro Hazaa, the Counselor of the Egyptian Minister of Trade & Industry, were also among the attendees.
The event commenced with a concise and impactful speech by Mr. Hazem Al-Khaldi, Advisor to the Prime Minister, emphasizing the significance of economic cooperation between Egyptian and Iraqi companies. He highlighted the facilitations provided by the Iraqi government, which will greatly contribute to the development and revitalization of the private sector in Iraq. Additionally, His Excellency the Egyptian Ambassador, Mr. Walid Ismail, delivered an excellent speech, praising the conducive environment for economic cooperation between Egypt and Iraq. He also noted the significant economic developments that Egypt has witnessed over the past seven years, making it an ideal opportunity for collaboration, emphasizing on the facilities provided by Egypt to Iraqi businessmen and investors, to further enhance trade exchanges between the two countries.
Representatives from our company, including Mr. Muqdad Sami Al-Juboori, Mr. Omar Ghassan Al-Waswasi, Mr. Mustafa Abdullah Najm, and Ms. Hadeel Nabeel Abdulghafoor, were in attendance where they engaged in discussions introducing them to the Iraqi legal environment as well as the facilitating benefits provided to investors in accordance with Iraqi law to further support and bolster their operations in Iraq.
This event concluded successfully, and we eagerly anticipate further opportunities to strengthen cooperation and provide legal support, encouraging foreign and Egyptian investments and fruitful returns for both countries and committing to offer our expertise to achieve such cooperation.
We extend our gratitude to all attendees and organizers of this productive event.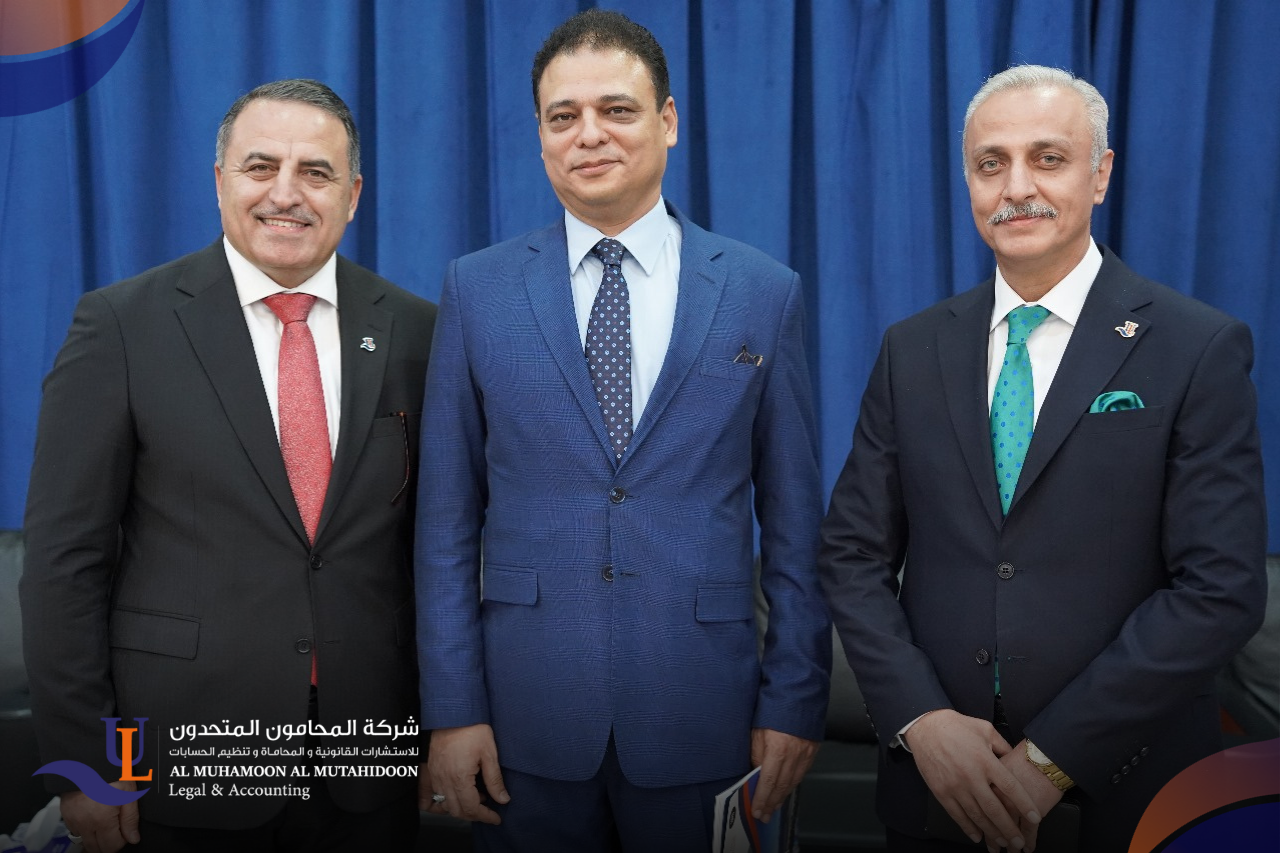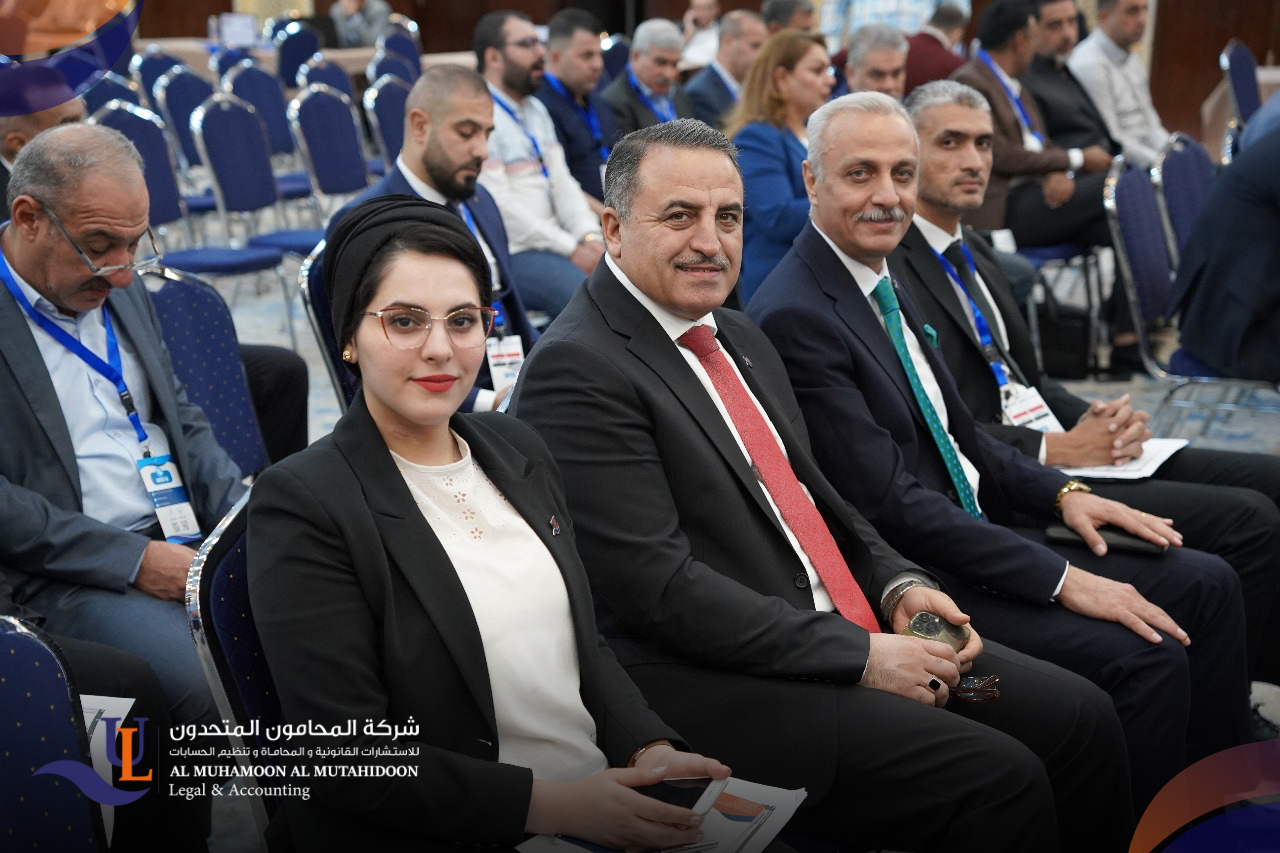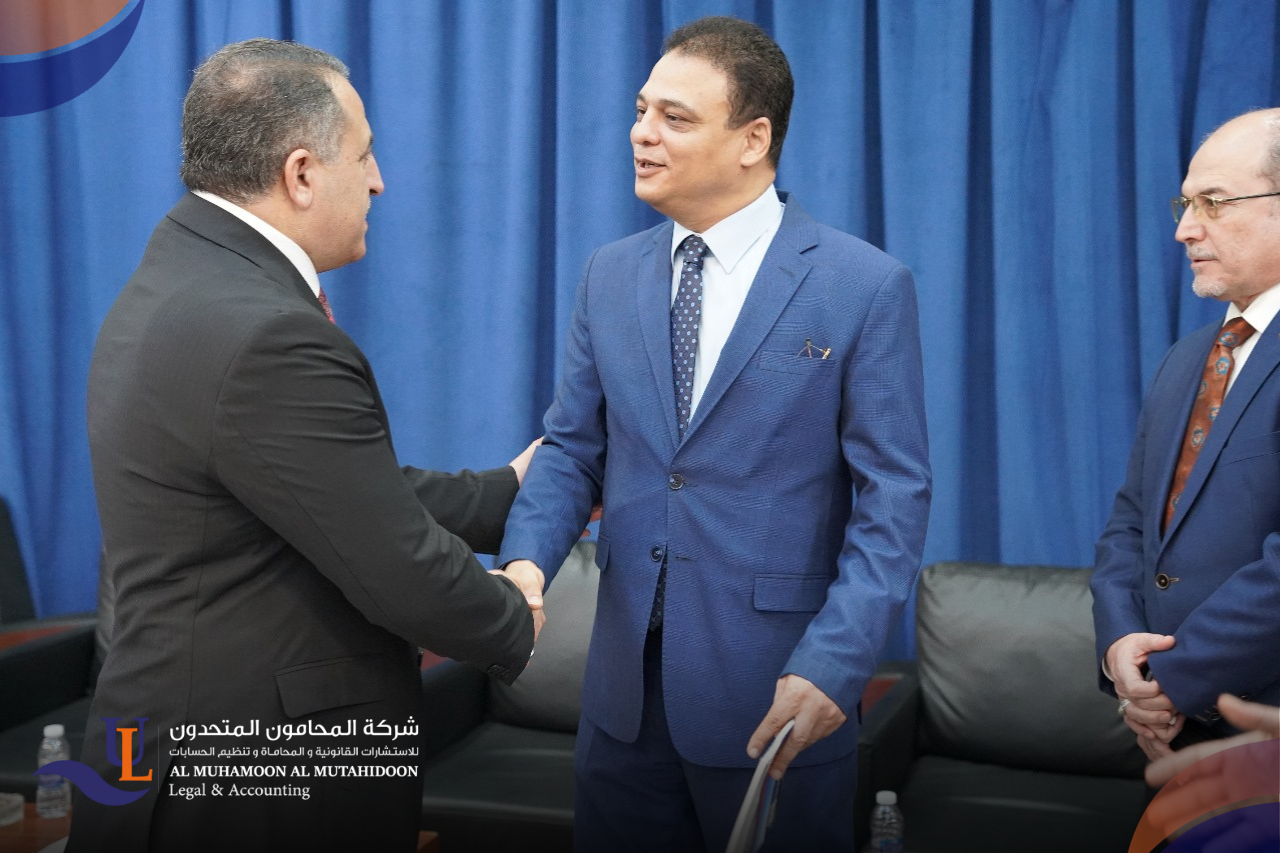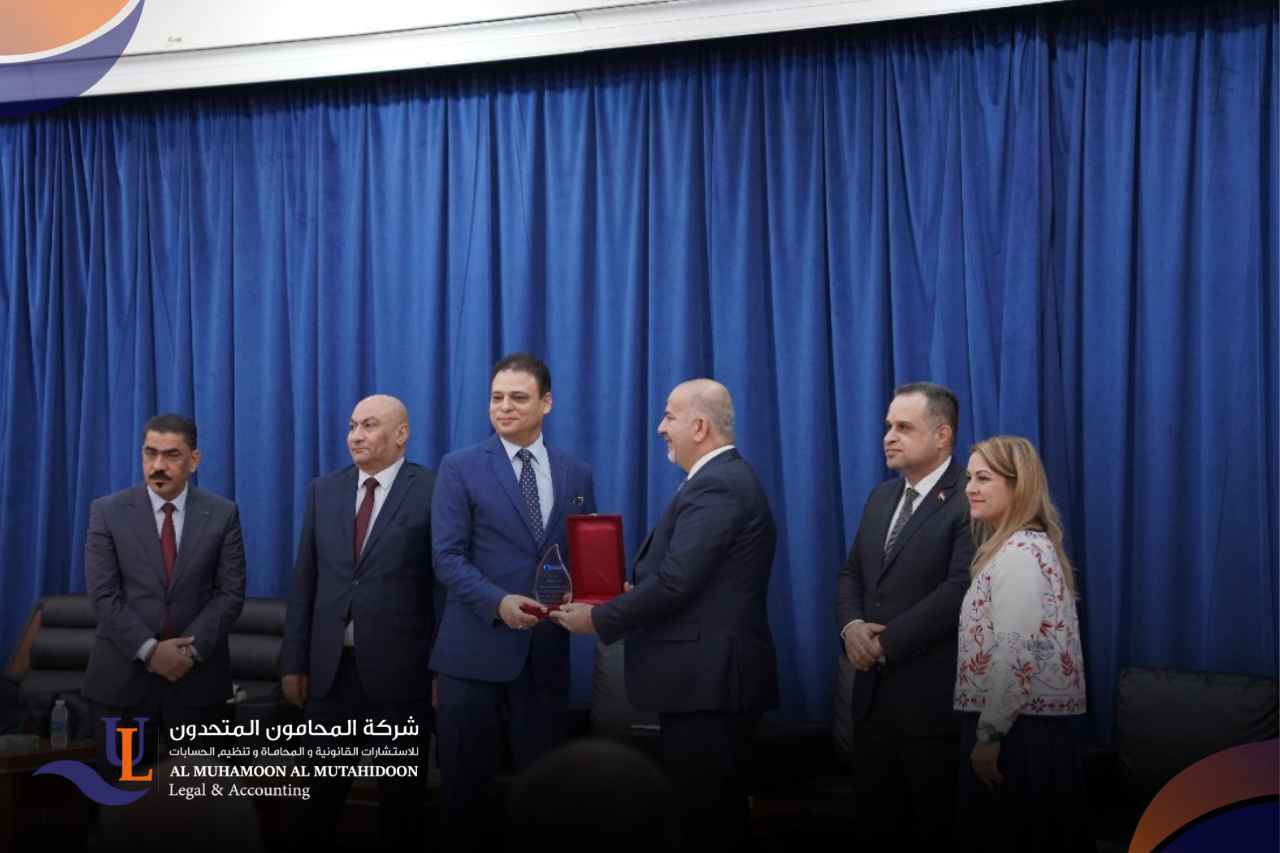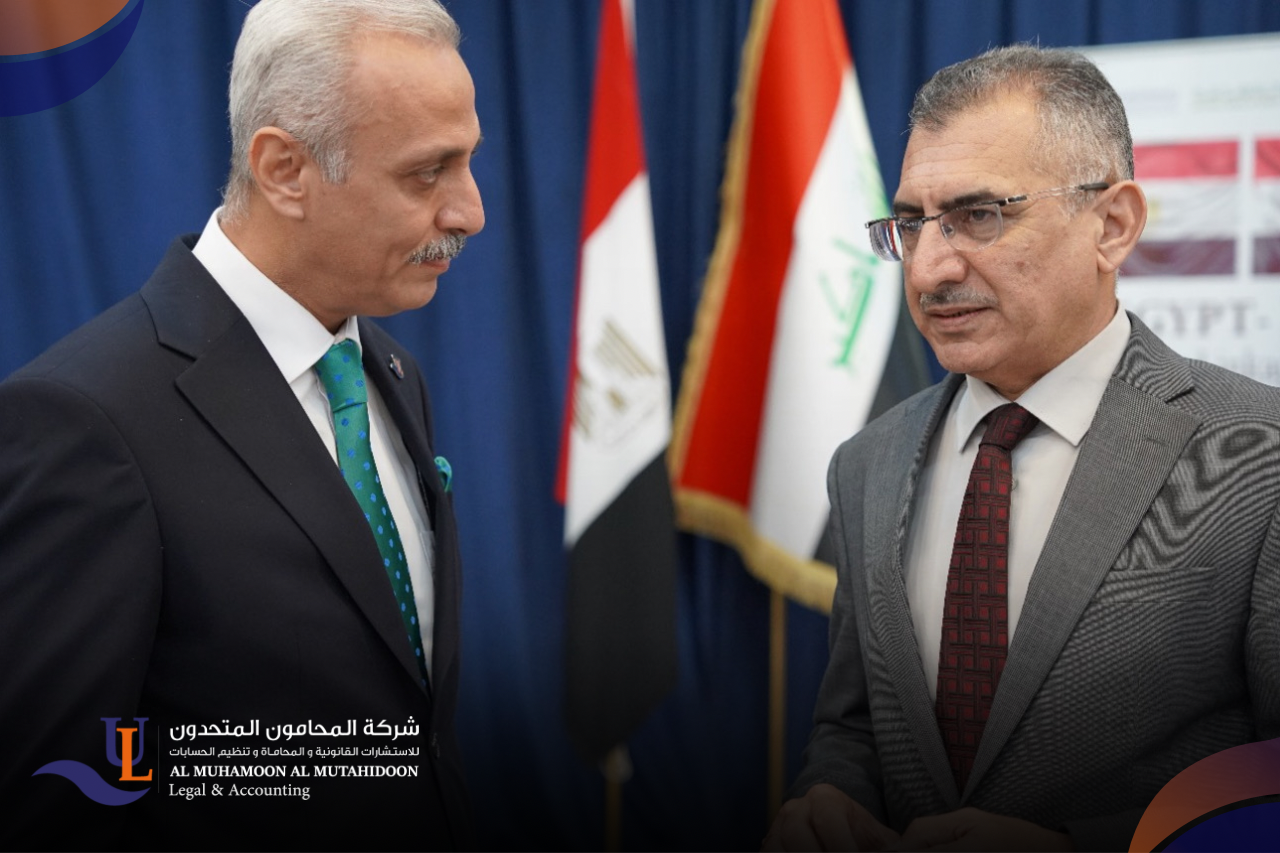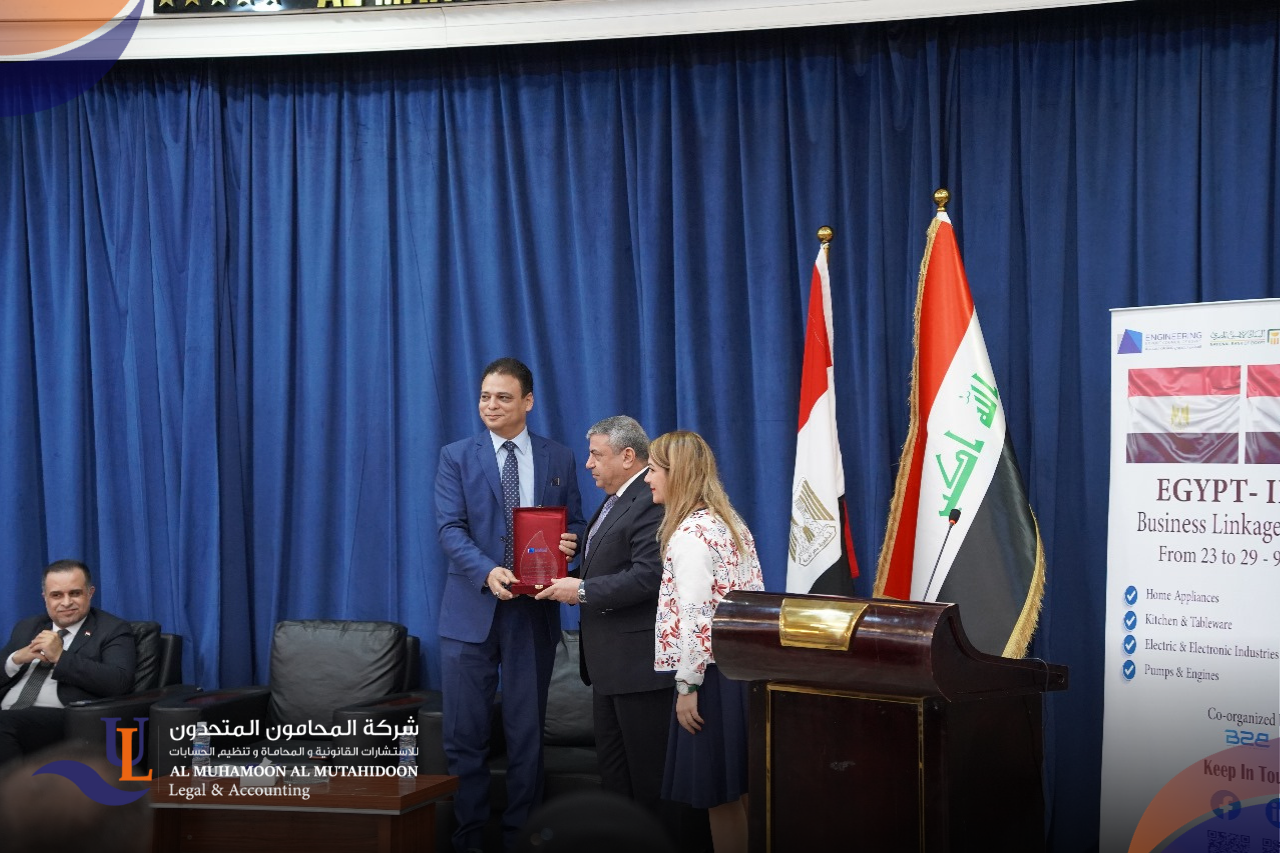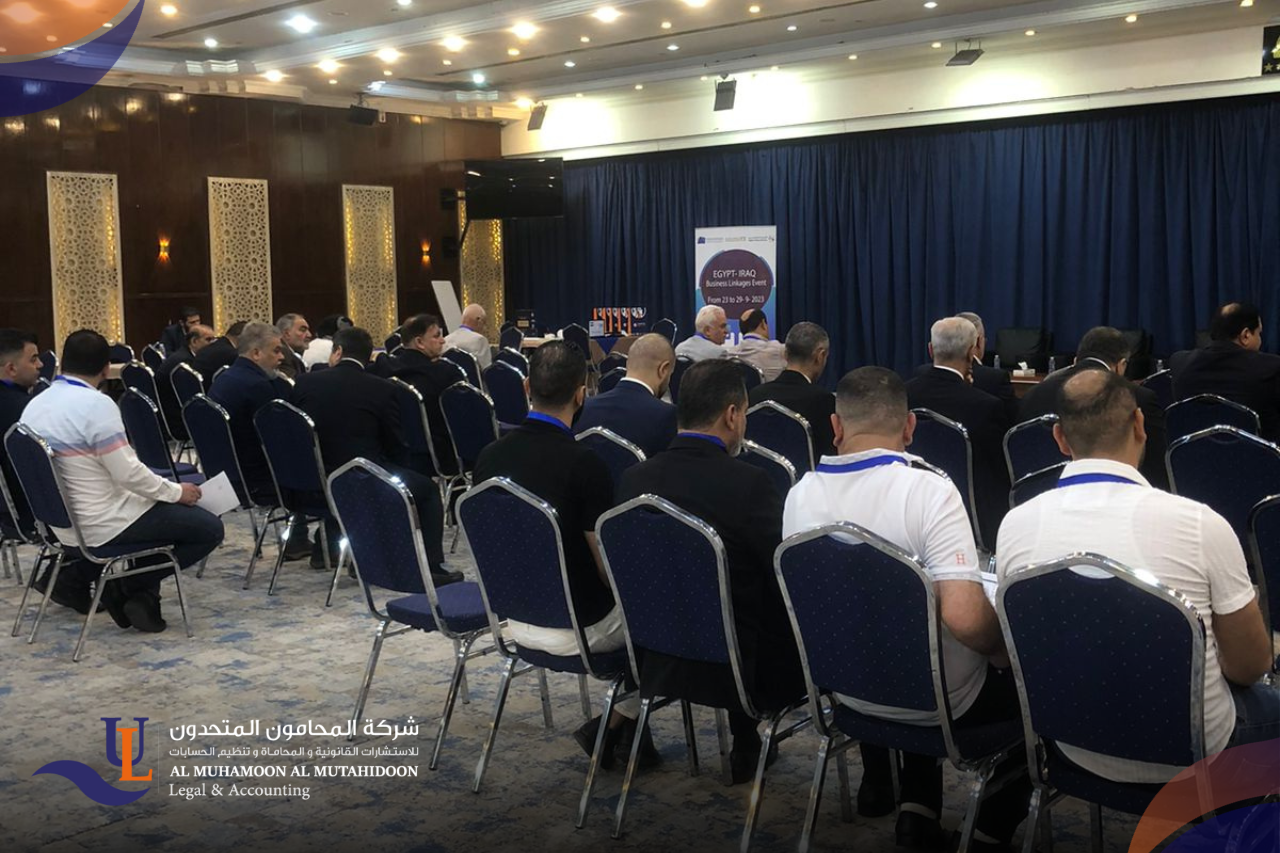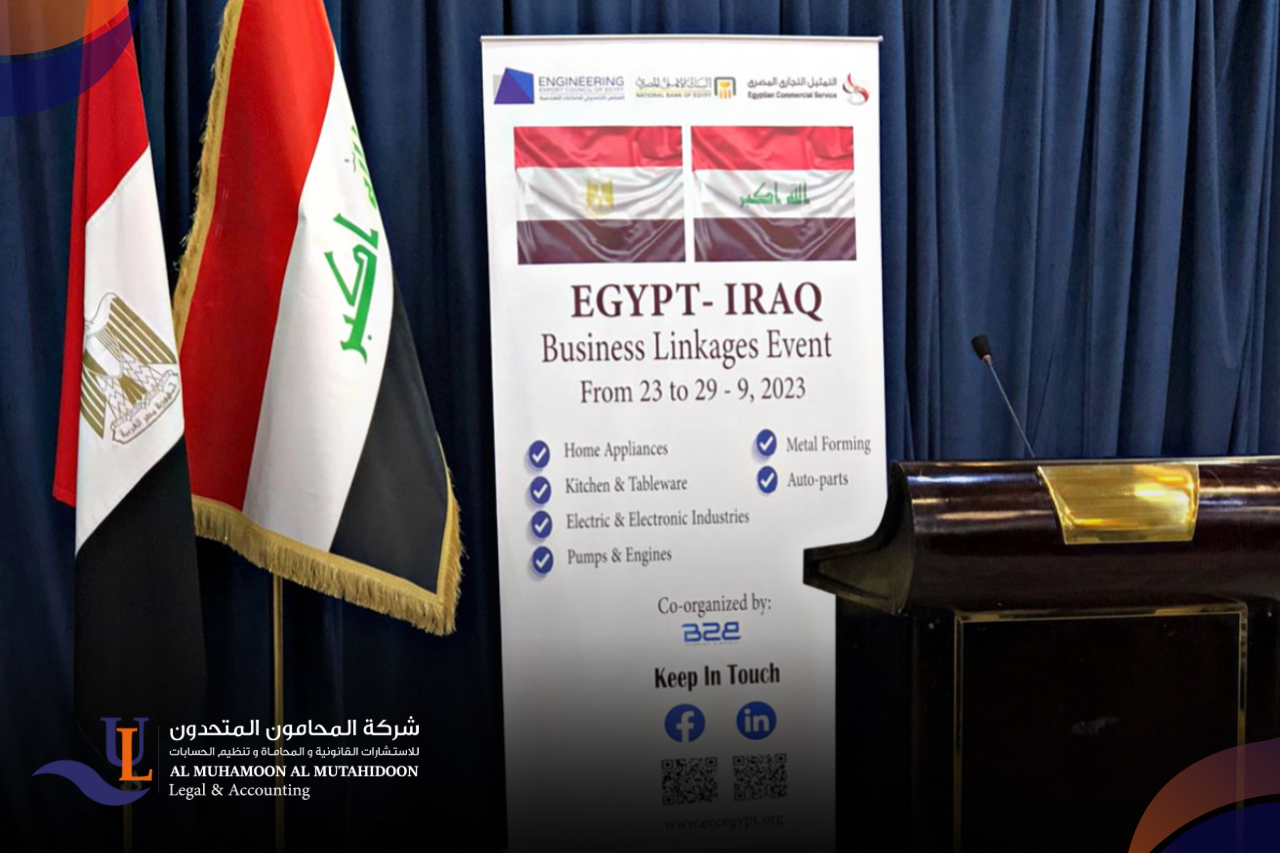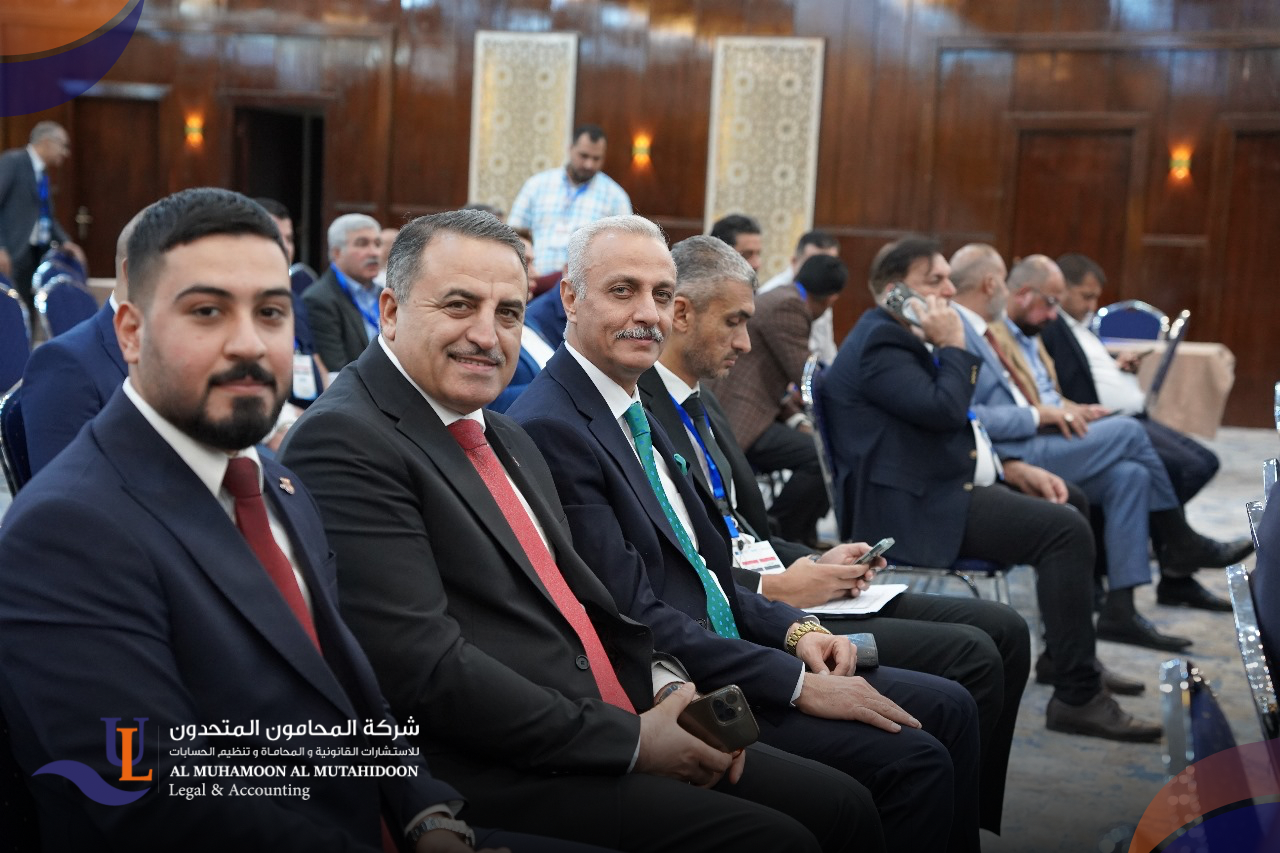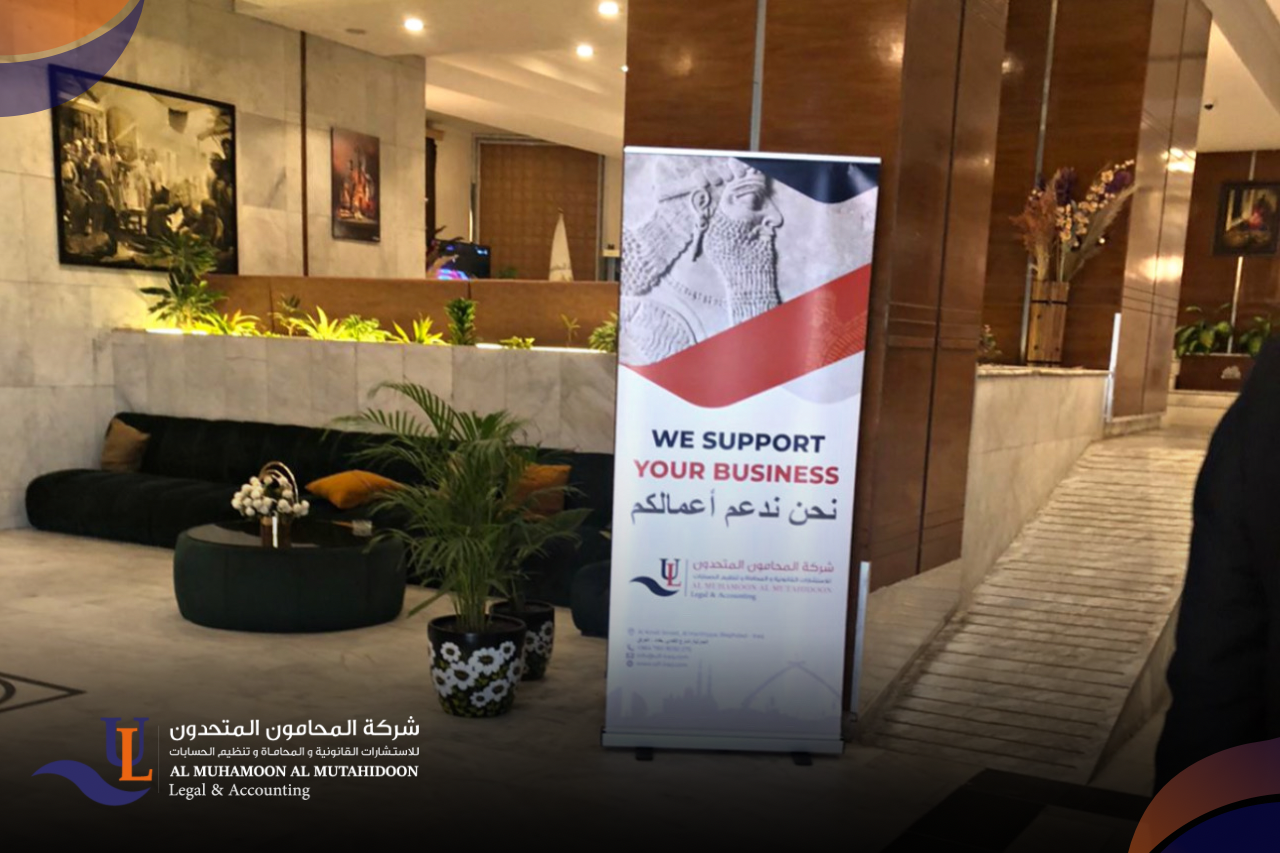 https://ulf-iraq.com/wp-content/uploads/2023/09/Untitled-design.png
853
1280
Masood Muqdad
https://ulf-iraq.com/wp-content/uploads/2020/03/logo-e.png
Masood Muqdad
2023-09-29 01:54:42
2023-09-30 13:17:57
The Egyptian trade mission to Baghdad