Takween accelerator spring cohort 2021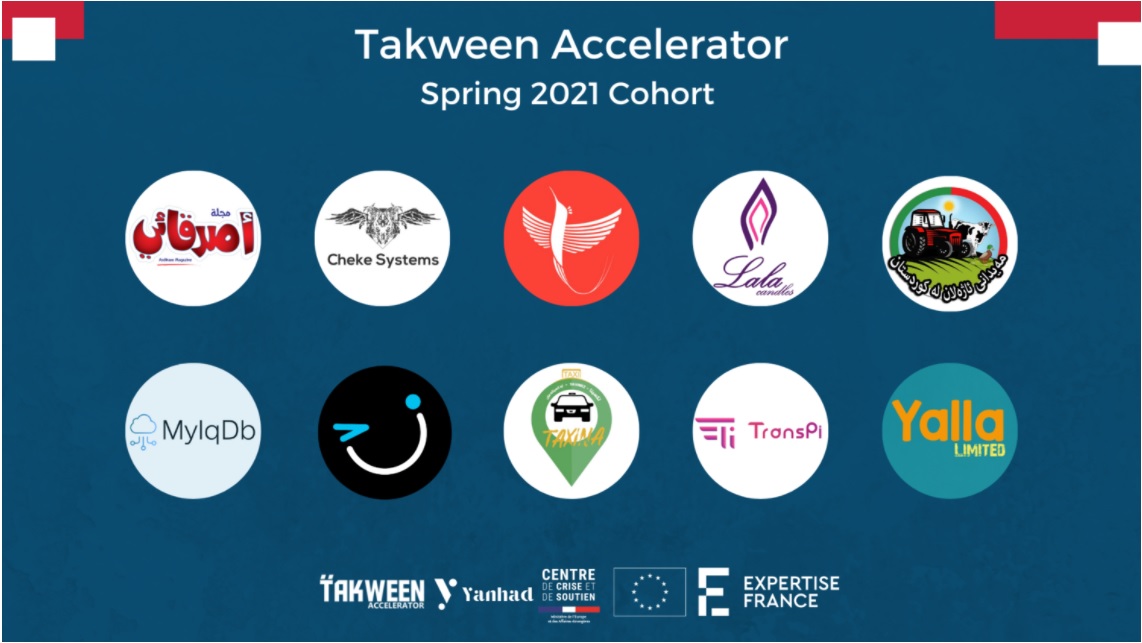 No matter of what size any start-up whether registered as a company or otherwise is; the legal aspect always requires special attention by the project founders or those operating the project. Based on Social Corporate Responsibility principle that our firm adopt and serving the purpose of spreading legal knowledge among all society levels, whether individuals or corporates; our firm has recently participated Takween Accelerator Spring Cohort 2021 as a trainer. The program is intended to select a number of start-ups and work on providing training on different aspects supporting building capacity and developing these projects, including legal training.
Our firm participation (in cooperation with Hawre Surchi Firm for Attorneyship and Legal Consultancies, in Kurdistan region of Iraq) has presented a brief for requirements and procedures involved in registering a project as a company together with related obligations, highlighting the optimum legal means for reducing incurred costs and emphasizing the proper legal and sustainable grounds for the incorporation serving the expansion and development of these projects. The session also included a general presentation for the official fees incurred for the incorporation, taxation obligations and labor rights, also allocating a part of the session for answering the attendees related questions.
It is worth mentioning that Takween is the first accelerator in Iraq that provides intensive training program, international mentorship, and access to an exclusive investors and ecosystem partners' network. Takween Accelerator is part of the Yanhad project which aims at promoting civic engagement and entrepreneurship for youth in Iraq, funded by the European Union and the Crisis and Support Centre of the French Ministry for Europe and Foreign Affairs. The project is implemented by Expertise France with the support of the American University of Iraq, Sulaimani.
Below are pictures of the session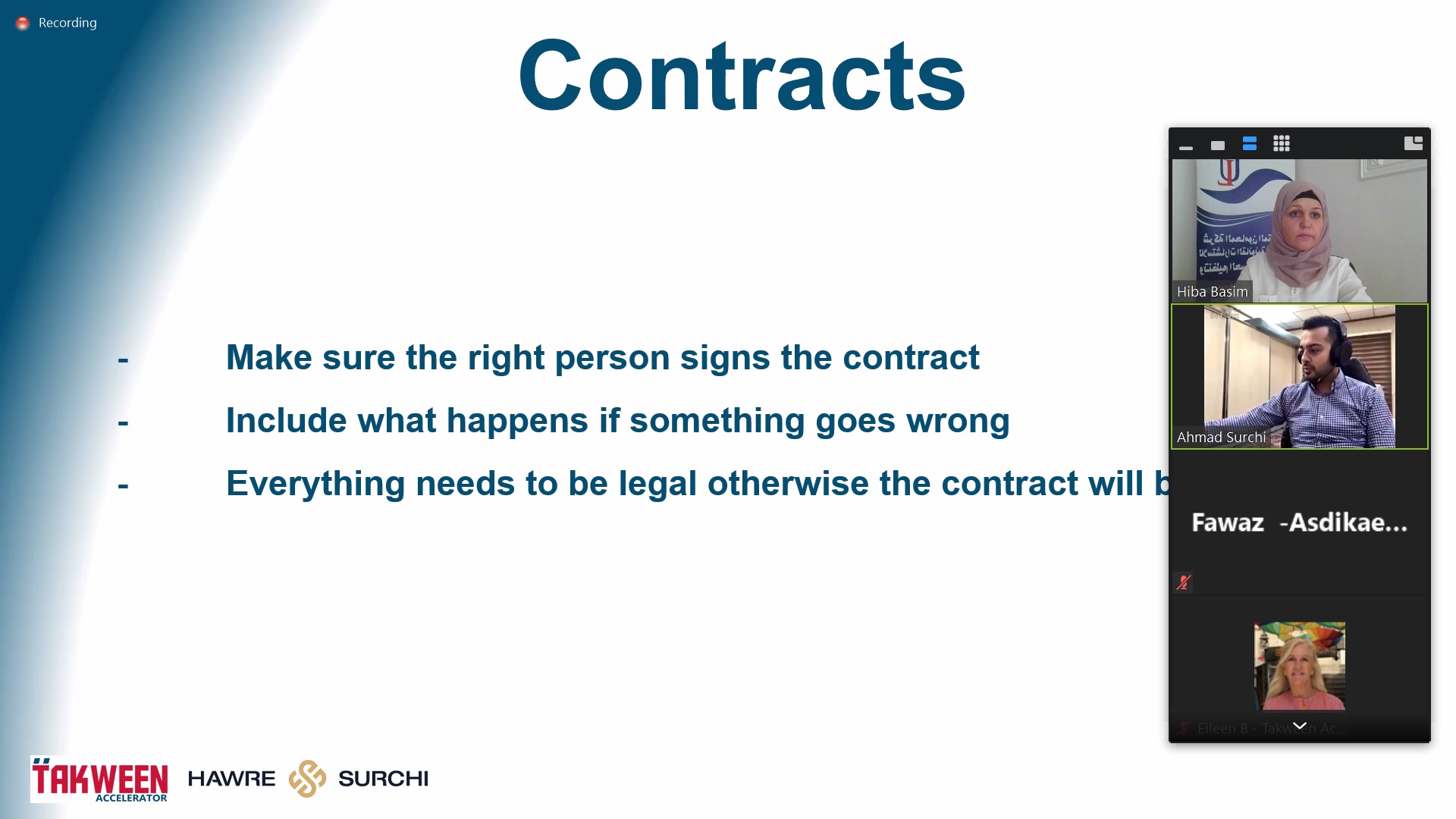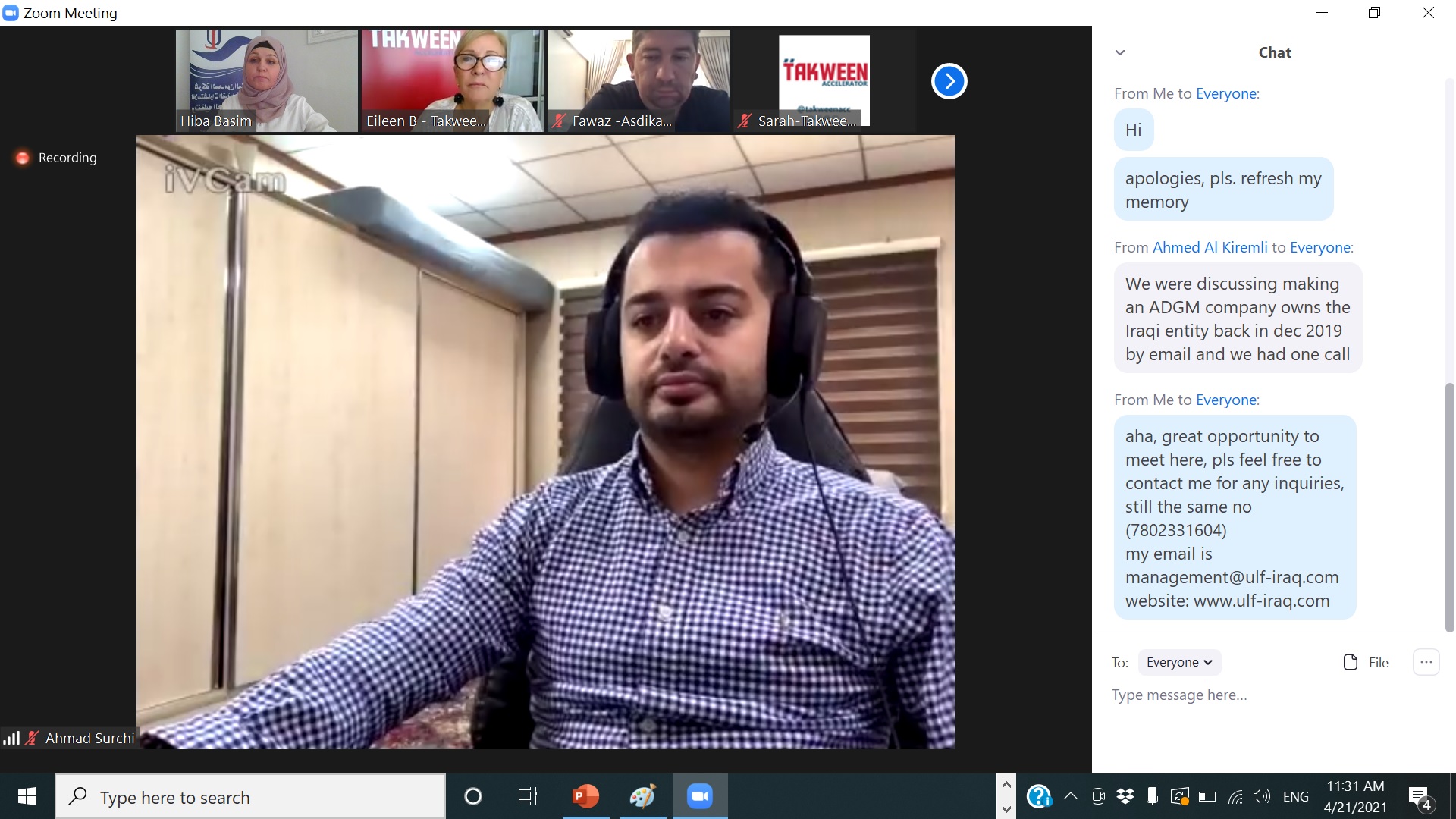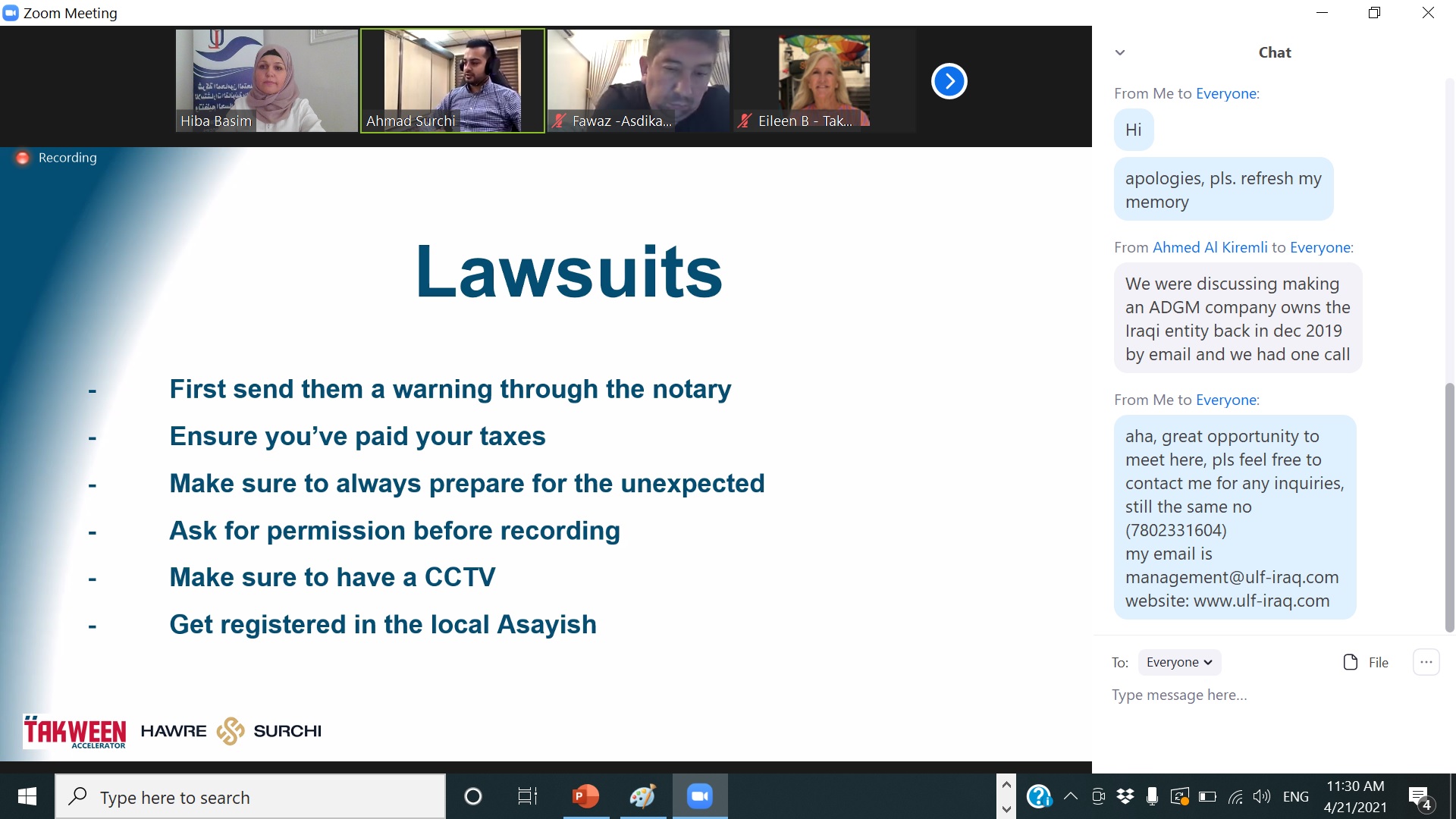 https://ulf-iraq.com/wp-content/uploads/2021/04/Takween_cover-image.jpg
643
1142
admin
https://ulf-iraq.com/wp-content/uploads/2020/03/logo-e.png
admin
2021-04-21 17:18:34
2021-04-24 17:35:36
Takween accelerator spring cohort 2021