Signing MOU with Iraqi Jurists Union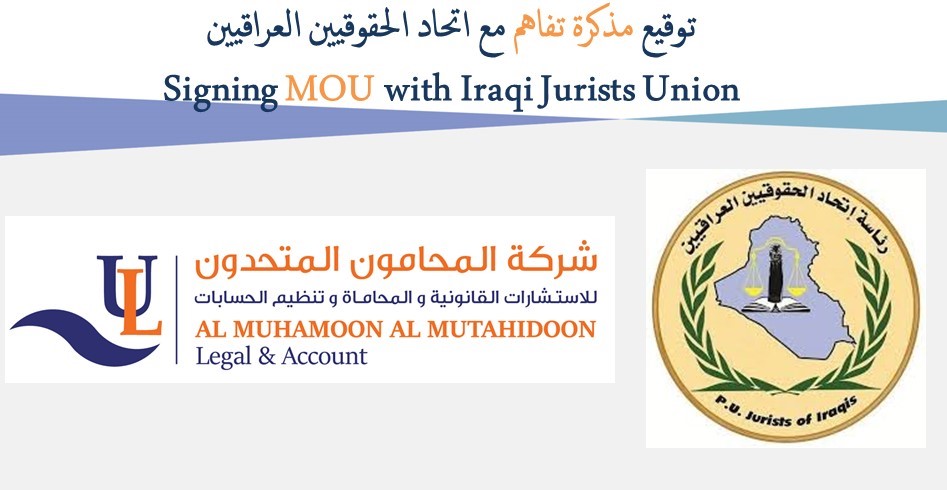 Within our firm endeavors spreading international commercial arbitration culture in Iraq and willingness to keep up with the international community and preparing qualified cadre able to understand the principles of the arbitration process, its significance and means for recruiting the same towards serving arbitration parties, which contributes creating an attractive environment for investment from one side, and for encouraging foreign investors and international companies from the other, for preparing the proper environment to rebuild Iraq, rehabilitate its infrastructure as well as the fulfilment of spreading the arbitration culture requirements among legal community in all institutions and commissions of the State and all sectors thereof whether official or semi-official, and all society sections where arbitration represents a fundamental part of its operations. And in application for the mutual cooperation terms agreed between Al Muhamoon Al Mutahidoon Firm & Qatar International Center for Conciliation and Arbitration "QICCA" related to organizing training programs and workshops with respect to international commercial arbitration, mechanism of Anti-money laundering and contracts drafting techniques, our firm is proud to announce signing a Memorandum of Understanding with the Iraqi Jurists Union "IJU" for organizing different training programs in relation to the mentioned topics. The signature ceremony was held today at head office of the IJU presidency that was attended by Mr.Muqdad Sami Alwan Al Juboori (managing director) representing our firm & Mr.Muahmmed Nouma'an Al Dawoody (the president of the union) representing IJU.
The MOU regulates the roles of its parties in organizing different training programs and activities within the MOU framework and allowing the registration of interested parties with these activities through cooperating with IJU undertaking all required coordination for the registration, preparing training materials and adopted programs and the preparation thereof by the certified trainer at QICCA according to his/her experience and specialization including logistics arrangements for the trainees to attend QICCA programs including visa applications, booking travel tickets, accommodation and transportation.
Jointly with IJU; details of training programs will be announced in due course.
Attached are some photos of the MOU signature ceremony took place at the IJU head office.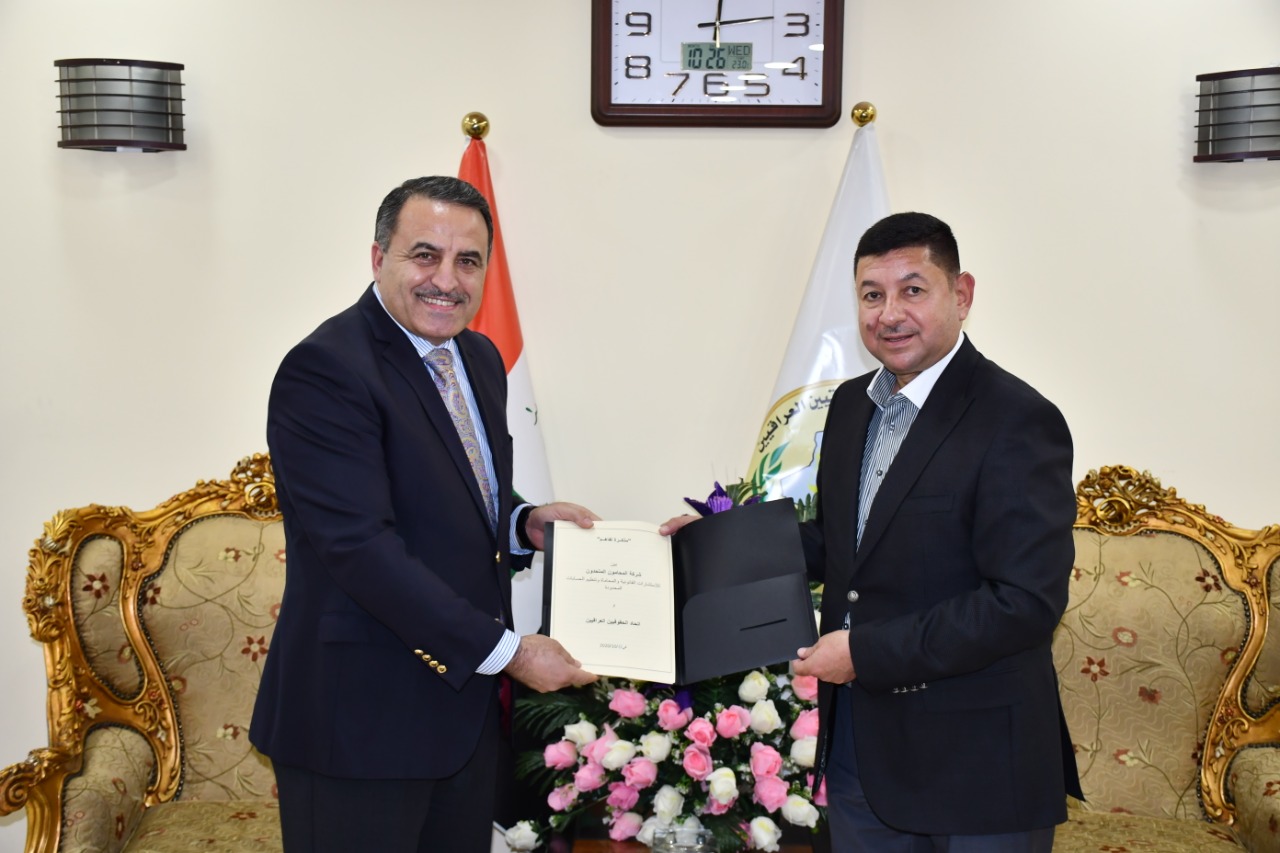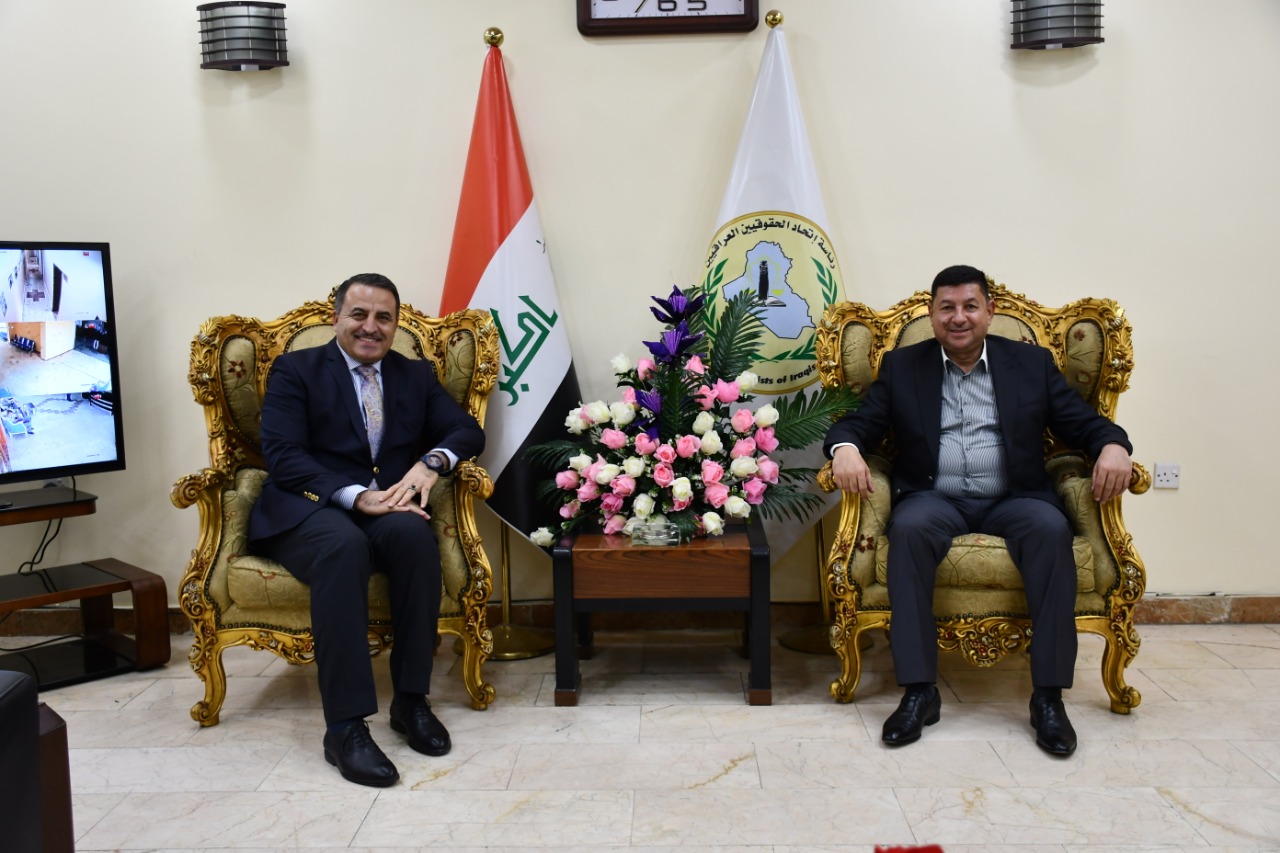 https://ulf-iraq.com/wp-content/uploads/2020/10/Iraqi-jurists-union.jpg
490
947
admin
https://ulf-iraq.com/wp-content/uploads/2020/03/logo-e.png
admin
2020-10-25 23:05:22
2020-10-25 23:10:10
Signing MOU with Iraqi Jurists Union