Signing cooperation agreement nasser al-awar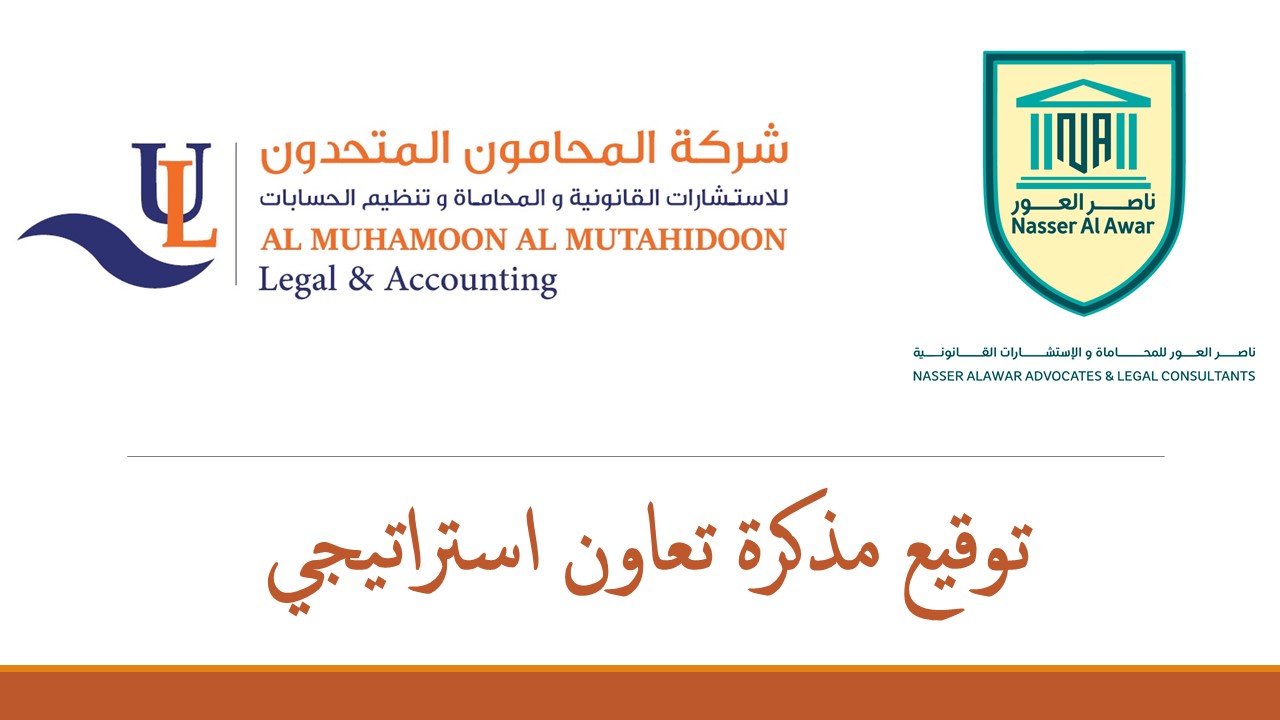 As a part of our company's (Al Muhamoon Al Mutahidoon Firm for Legal Consultancies, Advocacy and Accounting Management) endeavors to develop and maintain its cooperation with law firms and offices operating in the region, we are pleased to announce signing a Strategic Cooperation Agreement with Nasser Al-Awar Advocates & Legal Consultants incorporated and operating in the United Arab Emirates "UAE". Nasser Al-Awar law office is one of the leading law offices in Dubai having more than (30) years of experience providing variant legal services including litigation & dispute resolution, and legal consultancies in relation to commercial law and corporates, real estate law and real estate management, and family law.
Given the mutual economic interests between the two countries and the developing commercial relations, the parties, through signing the subject cooperation agreement, seek to secure the legal assistance required by investors, corporates and individuals in each country in relation to the mutual interests for the clients of each party in the country of the other party which would effectively contribute a prompt and smooth provision of the required legal assistance for corporates and individuals via a reliable single point of contact.
More information about the Cooperation Agreement as well as Nassr Al-Awar office experiences and services, you may visit the following link:
Memorandum of cooperation with Al- Muhamoon Al-Mutahidoon for Legal Consulting | Nasser Alawar (alawarlaw.ae)
https://ulf-iraq.com/wp-content/uploads/2021/07/Presentation1.jpg
720
1280
admin
https://ulf-iraq.com/wp-content/uploads/2020/03/logo-e.png
admin
2021-07-25 18:45:10
2021-09-17 19:01:33
Signing cooperation agreement nasser al-awar