Iraq finance expo – 6th edition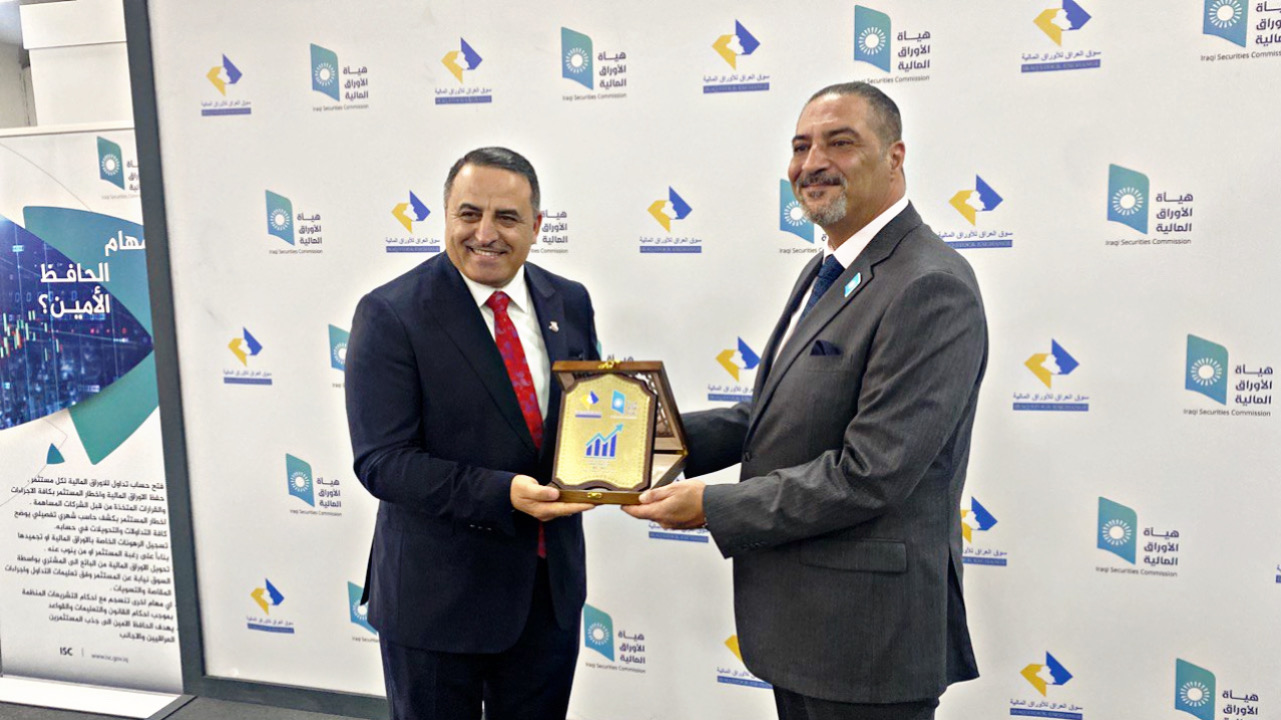 With a special invitation, our firm takes great pride in participating in the 6th Annual Exhibition and Conference for Finance and Banking Services "Iraq Finance EXPO". This distinguished event was successfully held at the Baghdad International Fair for three consecutive days, from July 15th and until July 17th, 2023. The event was organized by Iraq Business Gateway, a leading organization in events and conferences in Iraq, and was generously and mainly sponsored by both the Iraqi Private Banks League, and the Central Bank of Iraq.
The conference witnessed the presence of prominent speakers who delivered insightful lectures and discussions on issues and developments in the banking and finance sectors in Iraq. Among these esteemed speakers were Mr. Ahmed Al-Jader, the Executive Director of Iraq Business Gateway, H.E. Mr. Mohsen Al-Mandalawi, the First Deputy of the Iraqi Parliament Chairman, H.E. Mr. Faisal Al-Haimus, the Chairman of the Iraq Securities Commission, H.E. Mr. Mohamed Samir Abbas, the General Manager of Al-Rasheed Bank, and many other key people.
The conference sessions covered a number of key and crucial topics relevant to the banking and finance sectors in Iraq, including:
The Central Bank of Iraq's strategy in supporting and enhancing sustainable economic growth and digital financial services development.
The significance of fostering a business-friendly culture and creating a successful economic environment in Iraq.
Challenges and opportunities in the financial markets of Iraq and ways to enhance economic development.
The importance of training for professionals in the financial and banking sectors.
These discussions were essential and represent a clear positive impact on the development of the financial and banking sectors in Iraq. They garnered notable interest and engagement from the attendees and participants at the conference. Notably, these interactive sessions facilitated fruitful knowledge and experience exchange, promoting collaborative efforts to build a thriving finance and banking future in Iraq.
Representing our firm, specialized lawyers, namely Mr. Muqdad Sami Al-Juboori, Mr. Hasan Khaleef Hasan, and Mr. Othman Ayad Khalaf, attended the conference. They met with the respected representatives of various banks, sharing their legal expertise in the finance and banking sectors about providing optimal legal counsel for banks and financial institutions, shedding light on the importance of relying on legal firms' expertise in providing effective consultations in this domain. Furthermore, they engaged with several leading Iraqi banks, fintech companies and others, such as International Development Bank, Trade bank of Iraq, Arab Payment Services (APS), National Bank of Iraq, Altaif Islamic Bank, Islamic Iraqi Bank, Abu Dhabi Islamic Bank, Al Rajih Islamic Bank, Al Mashreq Al Arabi Bank, Al Tabadul for e-payment and Fintech, Kapita, Iraq Stock Exchange "ISX", The Iraqi Company for Deposit Insurance, Laith Al Obaidi Motors, IBTIKAR, Al Ahleia Insurance Company, GRC PATH, The Deutsche Gesellschaft für Internationale Zusammenarbeit (GIZ) GmbH, and the Iraqi Securities Commission.
Moreover, our firm received commendation from the conference participants and attendees, as we exchanged knowledge and insights that reflect positively on the financial and banking sectors in Iraq. We were also honored by the Iraqi Securities Commission during the presentation of our firm's business directory, where they gift us a symbolic appreciation plaque, symbolizing excellence and active presence, in recognition of the way our firm was represented and showcased at this prominent event. A number of other key attending companies appreciated the organizational approach of the same business directory.
Subsequently, the conference became a premier networking platform for professionals and experts in the financial and banking realm, where a wide range of crucial topics were addressed to achieve sustainable growth and improve the financial environment. Additionally, the conference featured active participation from various Iraqi and international banks and companies, fostering collaboration between the banking and economic sectors. This inspiring economic event contributes to enhancing shared experiences and knowledge, expanding the scope of partnerships to build a more sustainable and prosperous future for Iraq.
With enthusiasm, our firm looks forward to further progress and advancements in the financial and banking sector in Iraq, believing that similar conferences contribute to achieving this goal. We extend our heartfelt gratitude to all organizers and participants in this successful event for their tremendous efforts and dedication towards building a prosperous economic future for Iraq. Through collaborative efforts and purposeful endeavors, we can achieve a positive breakthrough in the financial and banking sector, fulfilling our shared aspirations for a more stable and prosperous future.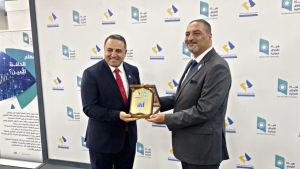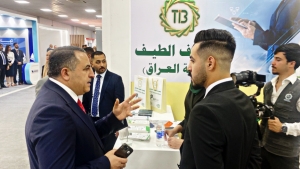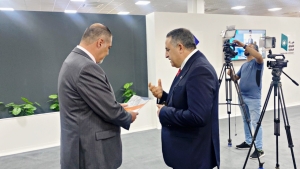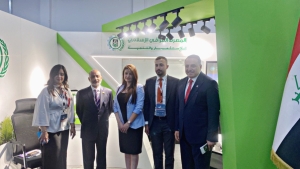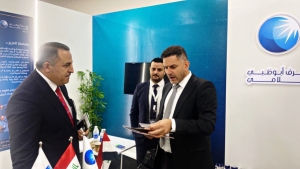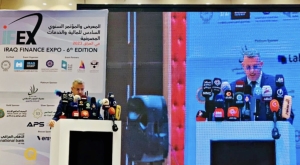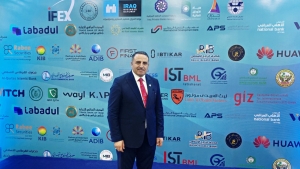 https://ulf-iraq.com/wp-content/uploads/2023/08/307AD77F-0D03-4900-9264-B2439A2BBEB4.jpeg
720
1281
Masood Muqdad
https://ulf-iraq.com/wp-content/uploads/2020/03/logo-e.png
Masood Muqdad
2023-08-16 22:02:50
2023-08-17 10:35:50
Iraq finance expo – 6th edition