IRAQ becomes a party to the New York Convention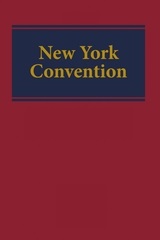 As one of the most significant steps Iraq has witnessed towards encouraging foreign investments in the country, the Iraqi Parliament Council has recently, at the 4th of March 2021, endorsed the law of Iraq accession to the New York Convention on the Recognition and Enforcement of Foreign Arbitral Awards, 1958 "Convention".
The accession, however, was endorsed with few reservations as follows:
The Convention's provisions are inapplicable in Iraq in respect of awards rendered prior to Iraq's accession to the Convention.
The Convention is inapplicable in respect of recognition and enforceability of awards rendered in other Member States to the Convention unless According to the principle of reciprocity.
The Convention is inapplicable in the Republic of Iraq except in respect of disputes arising from contractual relations that are considered 'commercial' under Iraqi law.
Despite of the reservations stated in the accession law, promulgating this law shall effectively contribute the legal protection foreign investment is looking for in each jurisdiction. The accession law shall enter into force as of its publishing date with the Iraqi Gazette.
It is worth to know that pursuant to Article no. 12 of the New York Convention, each state ratifying or accessing to this Convention, the Convention shall enter into force on the ninetieth day after depositing the third instrument of ratification or accession by that state.
https://ulf-iraq.com/wp-content/uploads/2021/03/New-york-convention.jpg
240
160
admin
https://ulf-iraq.com/wp-content/uploads/2020/03/logo-e.png
admin
2021-03-05 18:28:14
2021-03-18 18:57:42
IRAQ becomes a party to the New York Convention