Guidebook for Doing Business in IRAQ in cooperation with The German Liaison Office for Industry and Commerce in Iraq "AHK"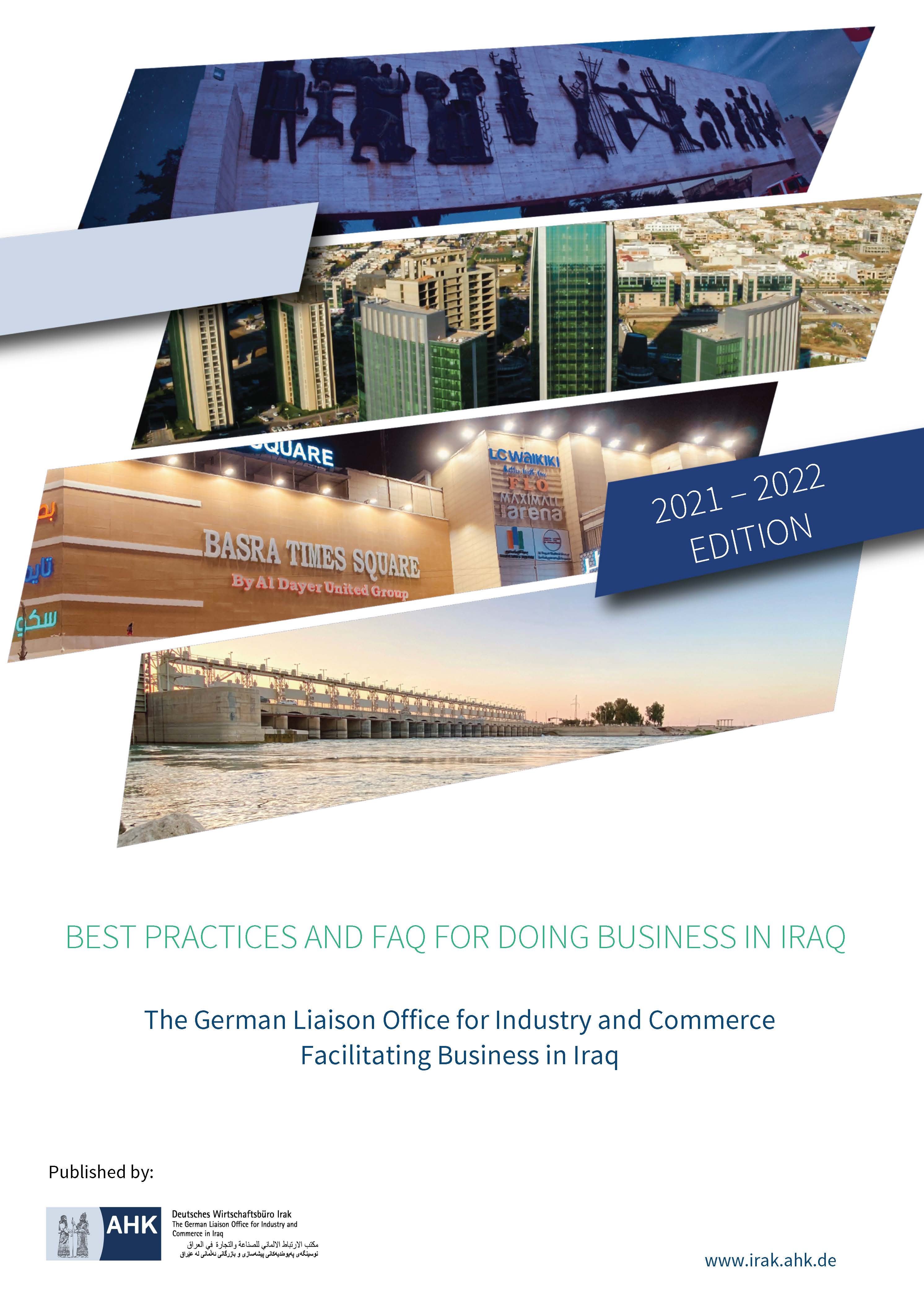 It is always crucial for investors to understand the business environment they are intending to enter for addressing the factors that best serve the growth of their investment further maintain a secure operation circumstances. With respect to the Iraqi market and besides the economic aspect; the legal environment may be the most significant concern for foreign investors.
Serving the objective of encouraging foreign investment in Iraq and considering the above understanding, our firm (Al Muhamoon Al Mutahidoon) in direct coordination with The German Liaison Office for Industry and Commerce in Iraq, a member of the Global Network of German Chambers Abroad "AHK", has a productive participation, besides other high level experts in variant fields and sectors, in the preparation of a Guidebook for Doing Business in Iraq covering the best practices and FAQ's for doing business in the country under the laws and regulations of Federal Iraq & Kurdistan Government of Iraq.
Al Muhamoon Al Mutahidoon contribution consisting of (36 pages) in English Language out of the Guidebook total pages (322), is focused on corporate sector, tax system and social security and employment under the Iraqi laws, prepared by a qualified and dedicated team of the firm, they are:
Ms.Hiba Basim Khaza'al
Attorney Othman Ayad

Attorney Mohammed Hasan Hashim
In terms of corporate sector, our firm has presented an inclusive detailing on the forms of legal entities in Iraq available for foreigners and related requirements including share capital, shareholders and ownership limitation (where applicable), management and reporting, together with the involved estimated costs for incorporating the most popular forms of legal entities. It
While the report has presented an overview on applicable taxes in Iraq, both corporates and individuals, together with the allowances and exemptions addressing the most popular FAQ's on this topic.
The labor law in Iraq is another topic that was covered by our firm under the Guidebook, in terms of the rights and obligations stipulated for the employee and the employer under the Iraqi law, the terms governing the relation between the two parties, in addition stating the taxes (social security subscriptions and income tax) implied to each party depending on the paid-up salary and the allowances applicable for employees under the Iraqi law.
Al Muhamoon Al Mutahidoon strongly adopts the Guidebook initiative that combines wide range of contributions providing a comprehensive and practical overview of the economic situation and legal system in Iraq highlighting the opportunities and challenges facing business representatives in Iraq at the same time, it provides assistance in developing solutions for the complex day-to-day operations on the ground, and our firm is willing to continue its usual legal support serving healthy business environment.
A copy of the guidebook could be downloaded via below link of AHK official website:
BEST PRACTICES AND FAQ FOR DOING BUSINESS IN IRAQ (ahk.de)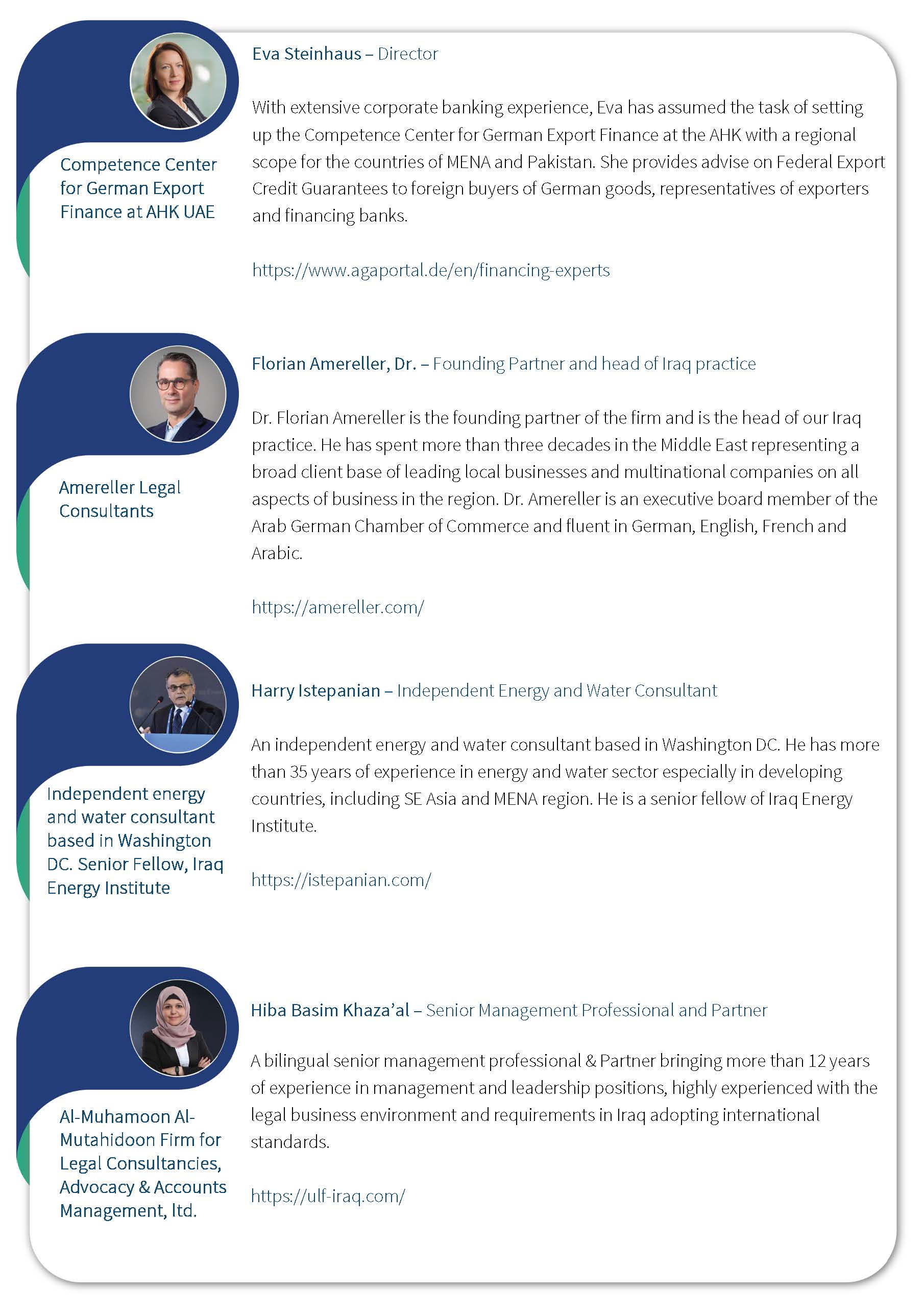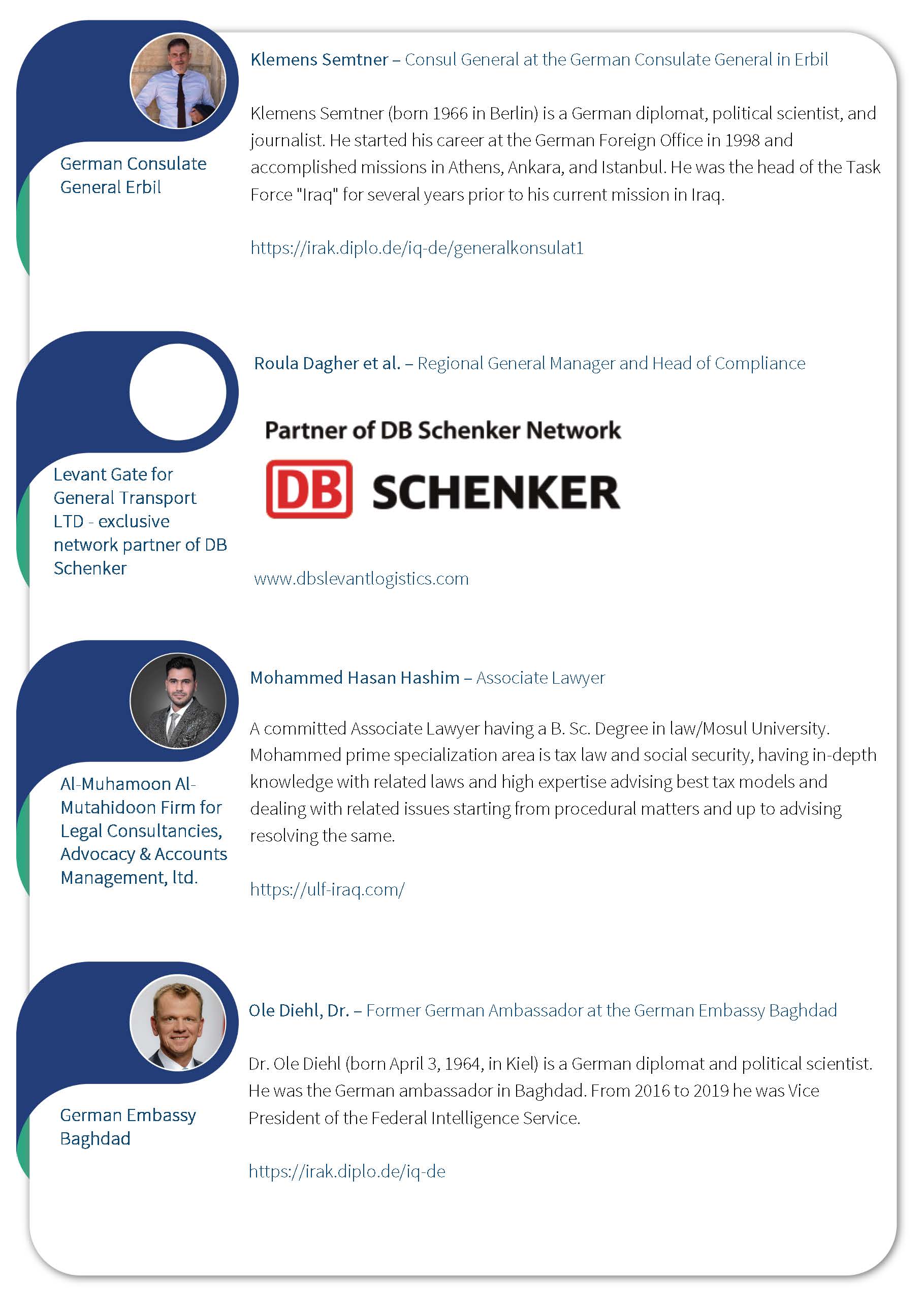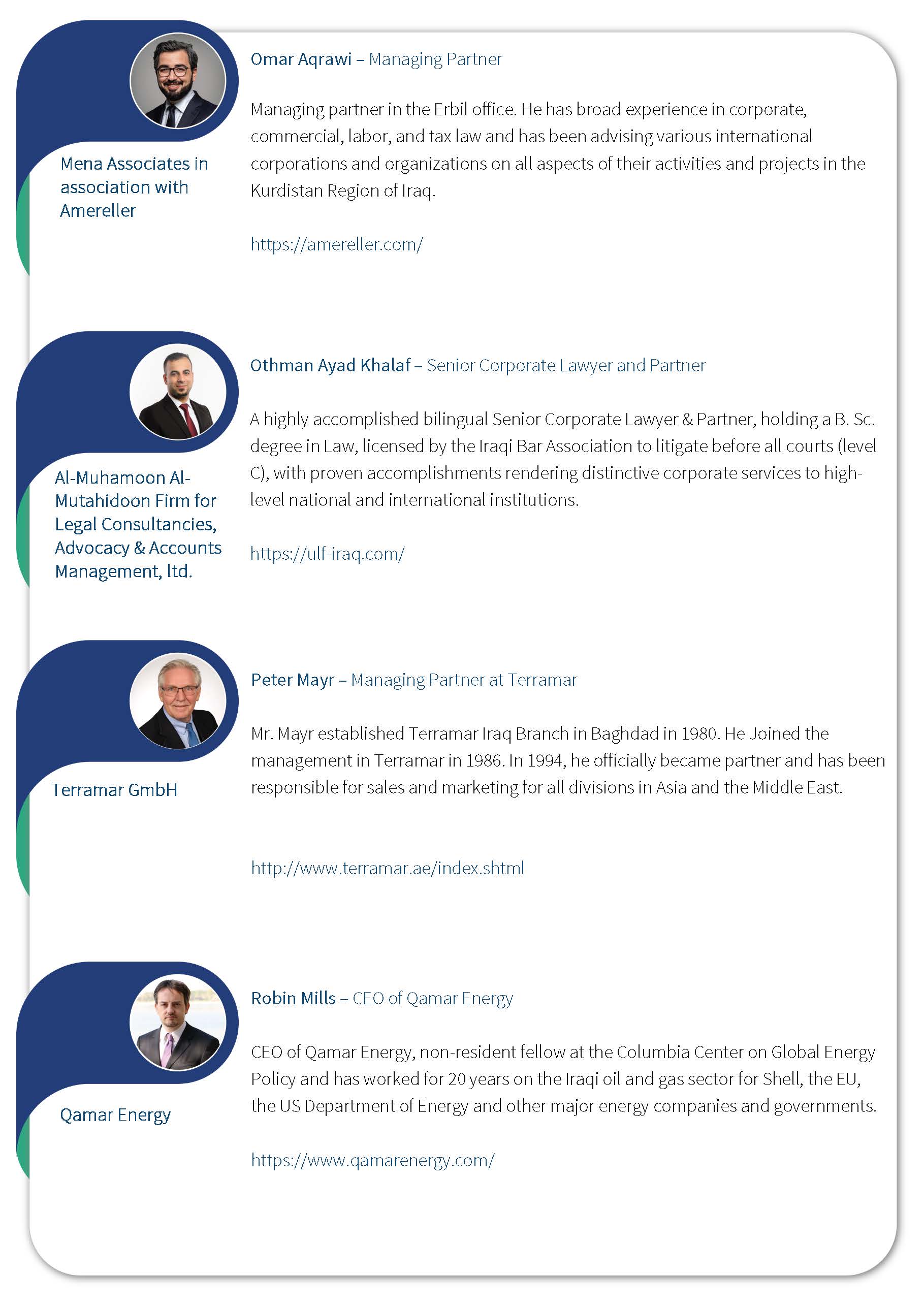 https://ulf-iraq.com/wp-content/uploads/2021/12/AHK_final-guidebook.jpg
4234
2984
admin
https://ulf-iraq.com/wp-content/uploads/2020/03/logo-e.png
admin
2021-10-18 13:40:52
2023-02-12 16:44:31
Guidebook for Doing Business in IRAQ in cooperation with The German Liaison Office for Industry and Commerce in Iraq "AHK"