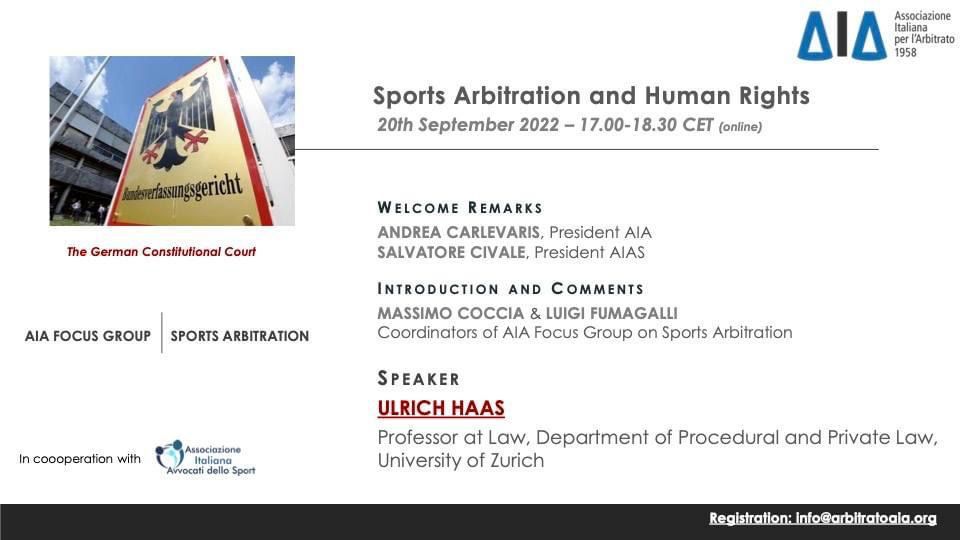 The Associazione Italiana per l'Arbitrato "AIA" performs a legislative impulse function and promotes publications, conferences, seminars and training courses dedicated to professionals and companies, also in collaboration with other Italian and foreign institutions that pursue similar purposes.
One of the activities of the ("AIA") is today essentially aimed at the promotion and dissemination of domestic and international arbitration on a scientific and cultural level.
We are proud of our of-counsel Mr Zead Al Dulame who has been officially invited by the President of the "AIA", Mr Andrea Carlevaris, to the SPORTS ARBITRATION AND HUMAN RIGHTS online seminar held on the 20th of September 2022 to discuss Sports Arbitration and Human Rights in terms of the validity and invalidity of Arbitration Agreements, and the evolutions of Arbitration panels for Sport in line with the Court of Arbitration for Sport (CAS) over the past 10 years with respect to handling cases beforehand.
It is worth mentioning that the Court of Arbitration for Sport (CAS) is an institution independent of any sports organization which facilitates the services of the settlement of sports-related disputes through arbitration or mediation utilizing procedural rules adapted to the­ specific needs of the sports world.
The CAS has nearly 300 arbitrators from 87 countries, chosen for their specialist knowledge of arbitration and sports law. Around 300 cases are registered by the CAS every year which has the task of resolving legal disputes in the field of sport through arbitration. It does this by pronouncing arbitral awards that have the same enforceability as judgements of ordinary ­courts.
One of the crucial points addressed during the Seminar is "the importance of the confidentiality of the Arbitration Hearings", and that CAS's judgments are not published and accessible to the public, as this is one of the features of the arbitration, in general, to maintain the sustainable business relationship of the parties. Though as the ordinary arbitration procedure is confidential, the parties, arbitrators and CAS staff are obliged not to disclose any information connected with the dispute. In principle, awards are not published, unless otherwise agreed.
The appeals arbitration procedure does not specify particular rules of confidentiality, but the arbitrators and CAS staff have a similar duty of confidentiality during the proceedings. Generally speaking, unless the parties agree otherwise, the award may be published by the CAS.
At last, and as a law firm, we are keen on encouraging our team and lawyers we cooperate with to always develop their knowledge of being steps ahead of thinking in their profession which enables us to provide unique and effective solutions to our clients.
Highlights of the event are in the below pictures: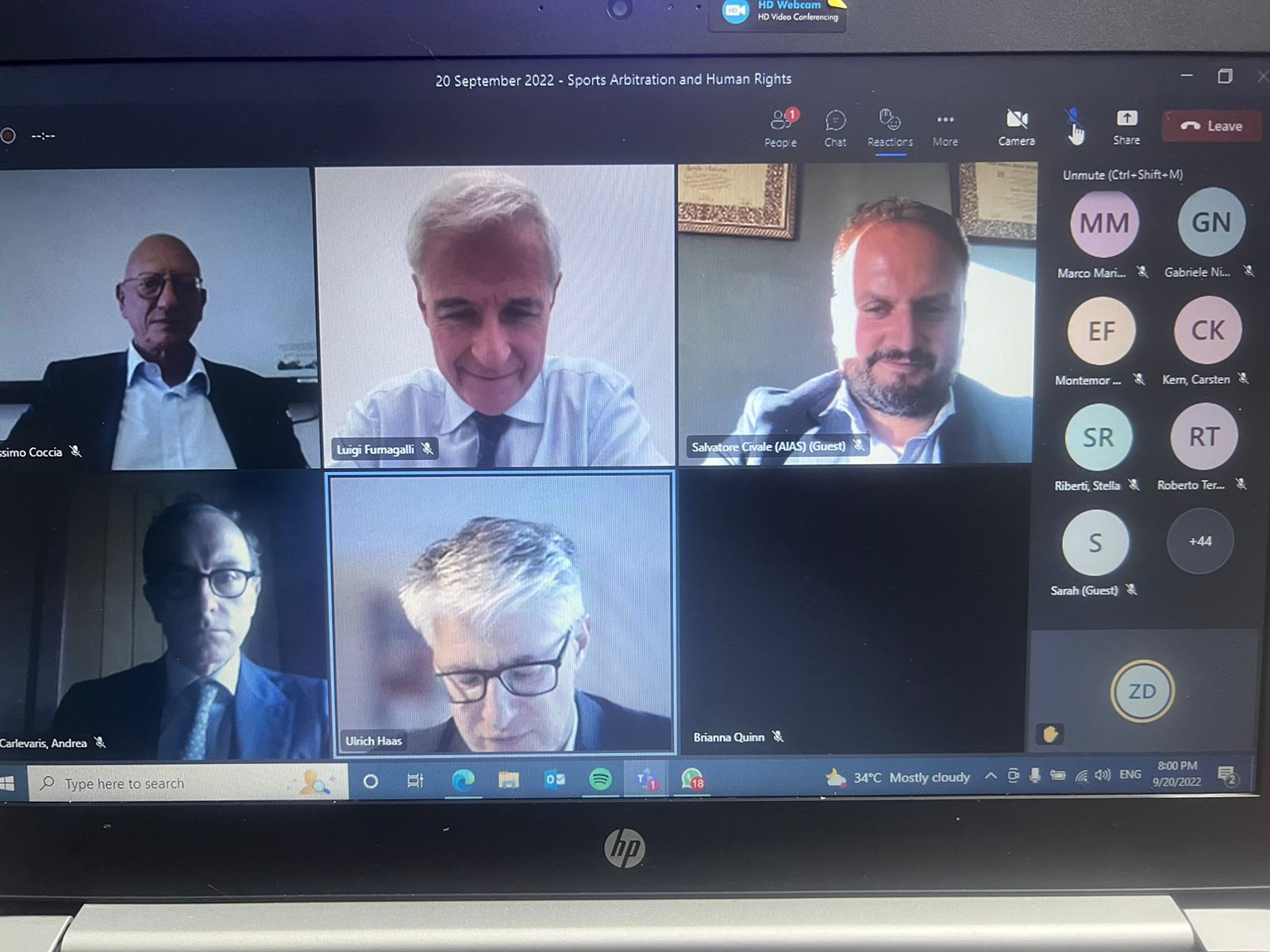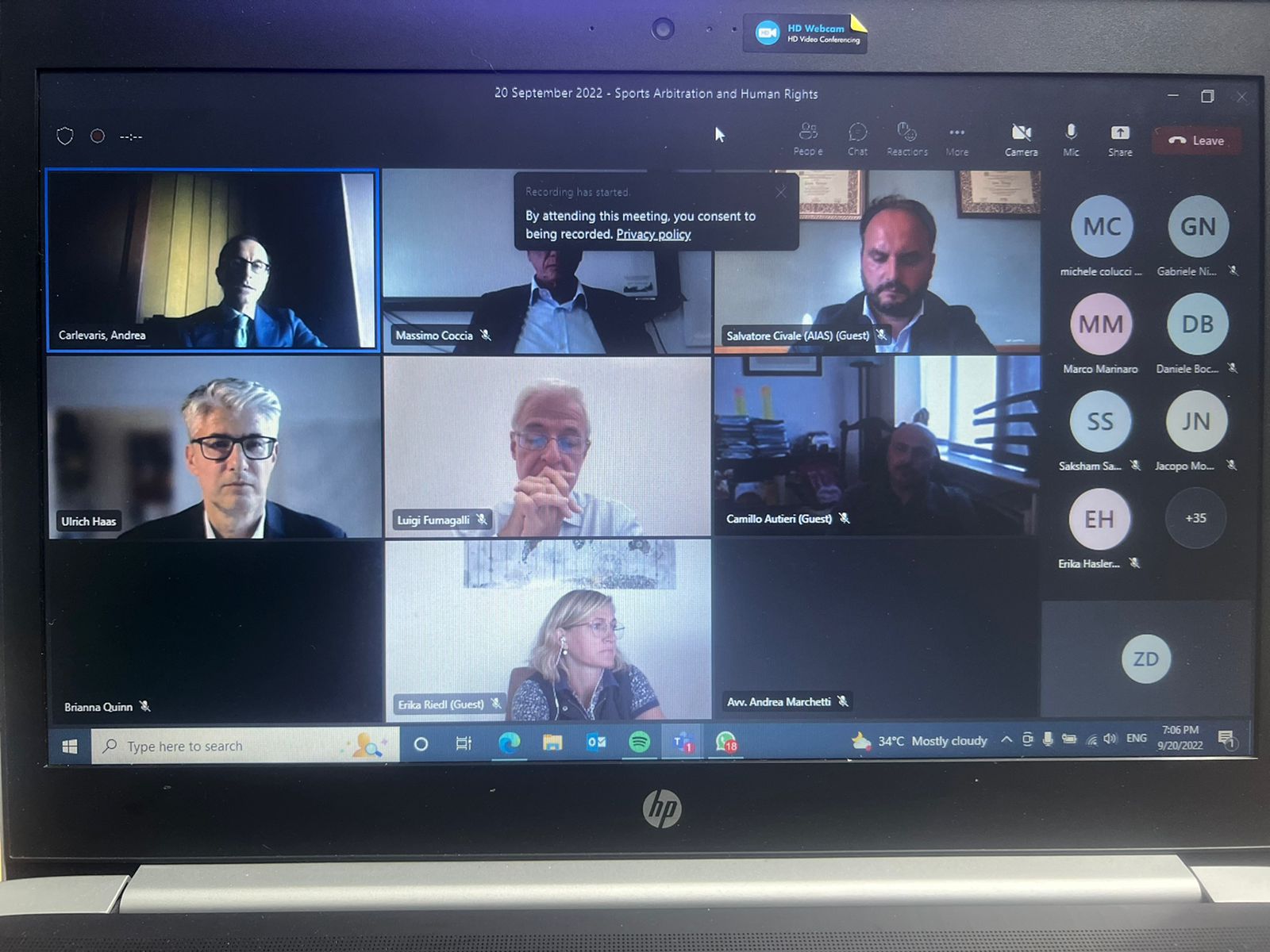 https://ulf-iraq.com/wp-content/uploads/2022/10/Zead-seminar-1.jpeg
540
960
admin
https://ulf-iraq.com/wp-content/uploads/2020/03/logo-e.png
admin
2022-09-21 08:23:37
2022-10-03 10:30:05
Sports Arbitration and Human Rights Event organized by AIA